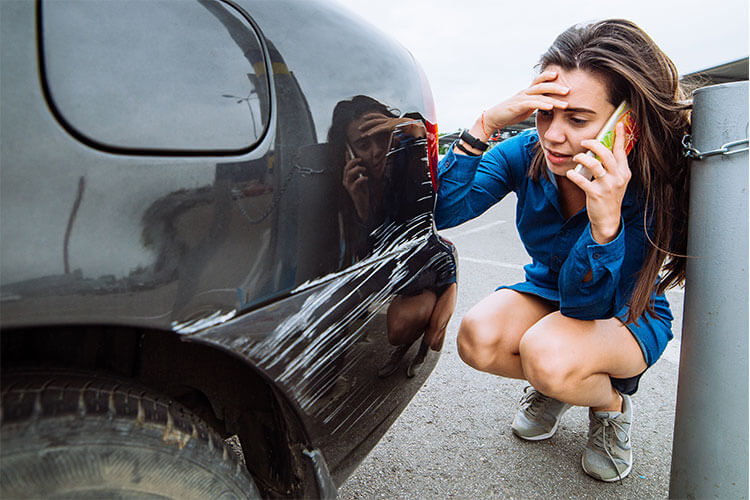 So you're an enthusiast about cycling and you've decided its the time to get a bike rack, one think you may be worried about is that will the rack cause damage to your vehicle or your bike.
At the end of the day, bike racks are usually made out of solid steel and due to this it could easily scratch your car or truck, but does that mean you need to give up and not get one? We don't think so.
While there is a chance that damage to your vehicle can occur, with having a bike rack, the reality is its very unlikely. the facts are, once you get the hang of using a bike rack, knowing how to install them and take them off, its a tiny risk and should rarely if ever happen.
Have you ever thought will a bike rack damage my car? Well then we have some tips and ideas, some bike racks that we would recommend for being simple to use and have a very low chance of occurring damage to your vehicle.
Are you looking for some great accessories for your bike if so check out our guide here
Some Things to Consider.
There are a few simple steps to do to reduce the chance of damaging you car
when installing the bike rack
Any damage to your vehicle, even small, will cost you money in repair
which we all want to avoid.
So to avoid this happening, you can take advantage of these suggestions:
Read the manufacturer's instructions and follow the instructions carefully
If the bike rack needs tools, make sure you use them, and not try without
Make sure the vehicle washed clean and not full of dirt and grit.
Mount the bike carefully and do not rush until you get the hang of it.
Make sure that the bike is secure and nothing is lose before you drive away,
the first time you set it up double check everything.
As you may know, you need to install the rack and attach the bike properly to
lessen the chance of any accidents happening and damaging your car,
but if you just take your time the good news is that its very likely not going to
happen.
But if you are still worrying if your bike rack will damage your car,
then there are some other steps to take.
If you're interested about the paint protectors, check out this
3M Clear Paint Protection Vinyl Film, which is a 6" x 60" film made out of clear
polyurethane that you simply put on top
of your vehicle. Available on Amazon.
After the film is placed on it, it is early invisible, but it does an great job of keeping your
vehicle safe. It is a very simple and cheap method that you could choose to keep your
vehicle safe.
The above steps sound easy, but they are vital. A tiny amount of dirt or grit
can damage your vehicle, this is more likely if there is a bike rack near it.
Another thing to mention is that you need to attach the bike properly,
if it is not then that can cause the wheels of the bike to be unstable
about while you're moving, adding another risk to damaging your vehicle.
Bike Rack Correct Use Is Important
So, installing the bike rack the correct way is a good step to make sure that
your car stays safe.
Whatever type of rack you end up with, you also need to use it the right way;
because, the installation won't matter if you don't use it correctly.
To minimize the chance of causing damage to your car below are some ideas
and tips for you:
Tip 1: Do not but to much weight on the rack; whatever the recommended
max weight don't go over it and try your luck!
Tip 2: Remember when going through tunnels that you have a bike on your roof,
and make sure that you don't crash into it.
Tip 3: Make sure you fully know how to load and unload your bike rack,
read the instructions and make sure you don't force anything.
Hitch Racks and Trunk Racks

There are two main types of racks available on the market one being the
hitch rack, and the other the trunk rack, the same rules apply for
these
are the all racks, they need to be safely and not rushed when installed.
And the same goes for when you are loading your bike racks,
do not rush and do it carefully.
For hitch racks pay attention to the following
Make sure your bike is firmly attached to stop movement while you are in transit
Make sure you lock it !
Remember when you are reversing that it sticks quite far out the back,
so be careful you don't crash
Make sure the tires are not near your exhaust pipes or they could get
damaged by the pollution,or melt and warp the tires.
On the other hand if you own a trunk rack look below for some tips:
You must make sure you sue the straps to secure it at all times
The pedals facing the licence plate or else there is a chance that it can damage
your paintwork
After a few years of wear and tear the straps may stretch thus you will need to
purchase new ones, keep this in mind.
What Type of Rack is the best choice for you?
So now we know more about the different types of racks, and have answers
some of the more basic issues around it, lets look at some products that you
could go for when choosing your bike rack.
Rooftop Bike Racks:
CyclingDeal Rooftop Bicycle Rack
The cycling deal rooftoop bike rack costs $45 and is, the more affordable option.
Being made out of sold steel and thus a good value sturdy bike rack.
It comes with an integrated lock ,keeping your bike safe as you travel to your
destination, and stop along the way. It come with with red straps that help keep
the bike even more secure in place and stop the chance of movement from the
bike in transit.
The bike rack is very simple and easy to get started with, it also comes with
a one year warranty which is always a good thing when buying anything.
When not being used the bikerack can be folded down out of the way meaning
there is less chance of it being damaged when not in use.
Check the latest price on the CyclingDeal Rooftop Bicycle Rack with Lock


Yakima Rooftop Bike Carrier for Roof Racks
This bike rack style is a carrier which basically means you need to have a rack
already installed on your car to put it on.. Its a lovely sleek looking carrier
that will look great on your car.
When following the instructions its very simple to put up on to your car.
And the carrier is very flexible in that it can take many different type of bikes on it.
Making it a good product if you intend to brong kids bikes for example.

Check the latest price on the Yakima Rooftop Bike Carrier for Roof Racks


RockyMounts BrassKnuckles Bike Rack
This bike rack is made to take big heavy bikes, allowing you to take bikes up to
45lbs,. It is made to fit on top of your car, and the bike does not come
in contact with your car so there is no chance of the paint being damaged.
Its made from solid steel and has a unique look it is great for taking out
mountain bikes out to woods.

Check the latest price on the RockyMounts BrassKnuckles Bike Rack


Hitch Bike Racks:
Allen Sports 5-Bike Hitch Racks for 2-Inch Hitch
If you have a trailer hitch then this could be the bike rack for you.
This Allen sports bike rack is made for taking many different bikes up to 5 at a time.
Its simple to install and has all the hallmarks of a typical Allen quality product.
Its looks great and is made from strong steel.
This is great if you have a large family all going out to bike,
or you are going out with friends and need a bike rack to carry them all.
Then look no futher than the allen sports hitch rack.

Check the latest price on the Allen Sports 5-Bike Hitch Racks


Car Dress 2-Bike Hitch Rack
https://thebestbikerack.com/category/buyers-guides/
This is a good choice for a number of different vehicles, including
sedans, SUVs, and minivans, it will hold two bikes. Its can tilt down giving you
easy access to the rear of the car.
It has fast release arms that fold down when not in use giving it a nicer look
when not used.
It is coated with UV protected substance meaning it will will last you many years
without getting sun damage, a great choice if you live in a hot part of the world.
Check the latest price on the Car Dress 2-Bike Hitch Rack

Venzo 3-Bike Rack
The venzo bike rack is a universal type rack and is made to fit nearly
every single rack you throw at it. Its big strong strap will keep your bike secure.
Like a few others on this list its UV protected,but along with that its rust protected.
Its a value option at just 55 dollars meaning its in the price range of most people
The Venzo 3-bike rack comes with a life time guarantee , so that is a big plus point
for this rack, you may need an adapter to fit child's bikes on it though.

Check the latest price on the Venzo 3-Bike Rack

Tyger Trunk Mount Bicycle Carrier Rack
This is a great option for those on a budget, and looking to get rack under 60 dollars. this
rack comes with the ability to fit nearly any bike onto it. And it will fit onto nearly any vehicle
that includes SUVSs, pick up trucks and even caravans. There are two are three bike
options available for you to choose from.
Its arms can fold away which is useless when you are not using the rack making it a
convenient that you don't need to take it off when you are finished using it!
Check the latest price on the Tyger Trunk Mount Bicycle Carrier Rack

Hollywood Racks Over-the-Top Trunk Bike Rack
Last but not least the hollywood racks trunk rack comes with two different models
that you can use. One for two and one for three bikes at a time. its a great high quality
option that will last you many years.
It has a soft rubber cradles that will keep your bike safe and will keep you vehicle safe
from harm. It comes with a variety of strap each one to suit the different types of vehicle. Meaning you can fit this on an SUV or a smaller car if that's what you have.

Check the latest price on the Hollywood Racks Over-the-Top Trunk Bike Rack