In a hurry?
If you don't have much time use the links below to quickly find the best bike rack for you on Amazon. You can be assured we only choose the best products…
– Best Overall Thule T2 Pro XT 2 Hitch Bike Rack (2″), Black, Model:9034XTB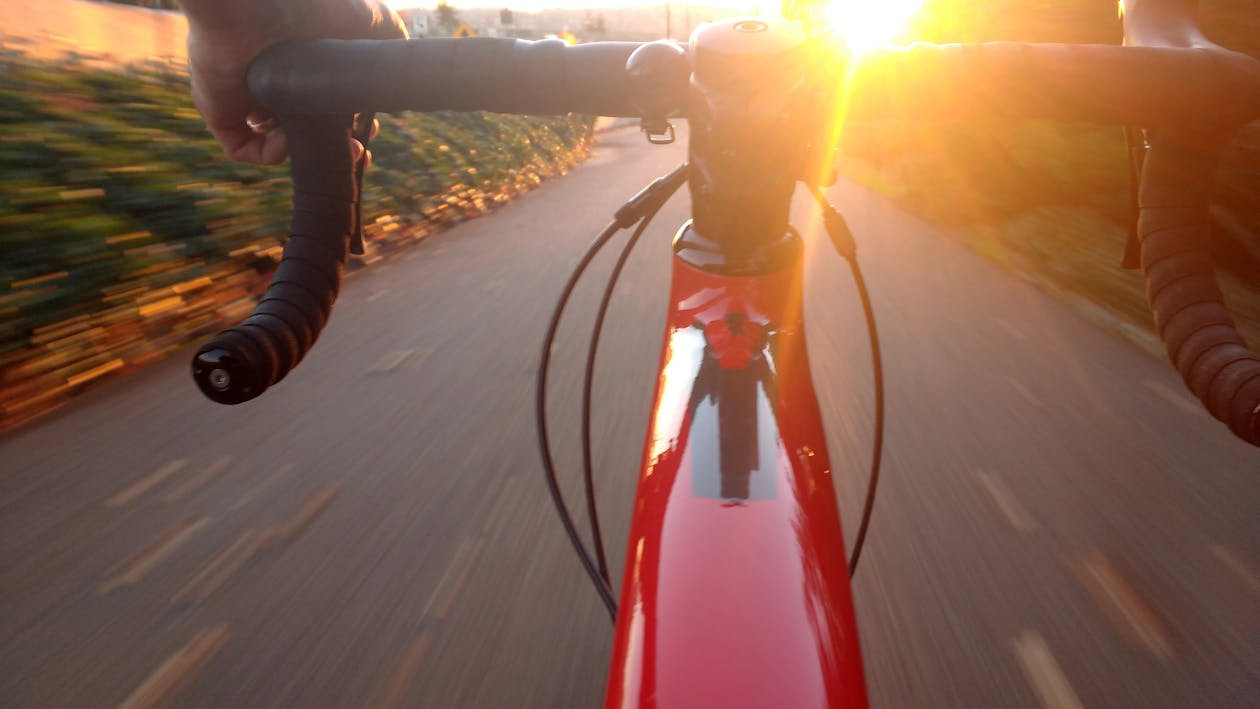 Whether you're going away on holiday and want to explore the local roads, or you're off to the races every week, a bike rack is a really practical way of getting your bike from A to B (without pedalling).
Having a bike rack on your car gives you more room to pack the inside of your car full of people and luggage, as well as not having to worry about muddy or oily bikes making a mess of your car.
Are you looking for some great accessories for your bike if so check out our guide here
What do I need to consider before I choose which type of carrier to buy?
First, you'll need to consider what vehicle you're using, as not every bike rack fits every car. The kind of car you drive has a big impact on how you'll need to carry your bikes.
It's also important to think about what else you might need to carry on your vehicle. Planning on using the boot of the car? Then you might not want a rear mounted cycle carrier, as you'll need to remove it from the vehicle each time you want to open the boot. If you're taking a roof box with you, make sure there's still plenty of space on your bars to carry a roof mounted cycle carrier.
Are you looking for some great accessories for your bike if so check out our guide here
Roof mounted bike racks
Unsurprisingly, roof mounted bike racks place the bikes on the roof of the car. You'll need a set of roof bars to fit these.
You can normally fit up to 4 bikes on the roof, or fewer bikes and a narrow roof box.
The rear of the car is free, so you can still open the boot or attach a trailer or caravan.
They hold bikes securely, and many are lockable.
Your number plate and lights will still be visible.
Each carrier can typically carry a bike up to 15kg, but check the roof carrying limit of your vehicle and bars.
If you have a very tall car, you might struggle to get the bikes on and off the roof if you don't have something to stand on!
Rear mounted bike racks
These bike racks are often the least expensive. They attach to the back of your car, normally with a set of straps. Rear mounted cycle carriers only fit certain vehicles, though, so be sure take a look at the fitment guides (or pop in and see us in store) to ensure you choose the right one for your vehicle.
Rear mounted bike racks are normally the cheapest, so are ideal for occasional use.
You can carry up to 3 bikes.
They don't need any extras, like roof bars or a tow bar, which can add to the cost if you don't have them already.
Fitting is vehicle specific, so you need to make sure you choose the right one for your vehicle. Certain vehicle body types, such as plastic spoilers and split boots, may not be suitable.
They can't normally be locked – you can pass a lock through the bikes, but the rack can still be removed.
If your lights and number plate are covered you'll also need a lighting board.
Tow bar mounted bike racks
Another way to carry your bikes is to use a bike rack that attaches to a tow bar. Tow bar mounted cycle carriers have two advantages; as well as being really sturdy, they hold the bikes nice and low so you can get to them more easily!
Can carry up to 4 bikes.
Mounts directly onto the vehicle's tow bar, leaving the roof free to carry other loads.
Most models come with a lighting board attached, but you'll need to get an extra number plate.
Some models will tilt out of the way, allowing you to access the boot.
The bikes can be locked to the rack, and the rack to the car.
It's easy to lift the bikes onto the rack, meaning they're good for tall cars – or short people!
Spare wheel mounted bike racks
If you've got a 4×4 with a spare wheel on the back, you normally can't fit a rear mounted bike rack. Spare wheel mounted cycle carriers attach to the wheel instead, so you can carry your bikes without fitting a tow bar.
No need to fit a tow bar or roof bars.
The roof is still free for all your kit.
How do I know what will fit?
Tow bar bike racks and roof mounted bike racks aren't vehicle-specific – you just need to have either a tow bar or roof bars fitted and the racks can be fitted to these, regardless of what vehicle you drive.
If you'd prefer a rear mounted cycle carrier then you'll need to check the fitment guide for this kind of carrier. You can use our vehicle lookup tool to help you, or check the fitment guides on each product page
Some choices from Amazon
While your bicycle may be a brilliant methods for getting from direct A toward point B, in some cases it's important to put your bike on a vehicle bicycle rack so as to get to your riding goal all the more rapidly. There are four essential kinds of bicycle rack mounting frameworks: trunk mount, rooftop mount, hitch mount and extra tire mount. Inside these classes, there are various brands and styles, which will be investigated in this article.
Before picking a sort of vehicle bicycle rack, it is essential to think about the how often you will actually use it, what car you own, the quantity and value of bicycles requiring transport and the amount you need to spend.
 Check the latest price on the Thule T2 Pro XT 2 Hitch Bike Rack 
Do you need to transport your bike by car? .
Hopefully one hobby you're making plans to do with your circle of relatives this summer is to go on a cycling adventure. In fact, even in case you haven't got children, you might need to take your motorbike (or bikes) away somewhere a bit different at the same time as the sun shines. So what's the nice way to transport your bike with your automobile?
There are essentially three styles of cycle provider available: rear set up, both attaching to the boot or hatchback; roof-established, attaching to roof bars; or tow point-hooked up, attaching to either a tow bar or tow ball. With the proper provisions, any automobile can use any kind of provider, but do endure in thoughts the greater fee of becoming those provisions inside the first place. Roof bars are a reasonable greater investment but shopping for and fitting a tow bar or tow ball with accompanying electrical power deliver will cost considerably more
 Check the latest price on the Thule T2 Pro XT 2 Hitch Bike Rack